Thursday, June 21st, 2018
New Book – "Reclaiming the Republic" by Bob Marshall former conservative member of Virginia legislature
dailyhaymaker.com/?p=20393&utm_source=feedburner&utm_medium=email&utm_campaign=Feed%3A+dailyhaymaker%2FgjBo+%28The+Daily+Haymaker+%3A+A+Carolina-Flavored+Dose+of+Common+Sense+Conservativism%29
—
New book offers guide on standing up to the leftist hordes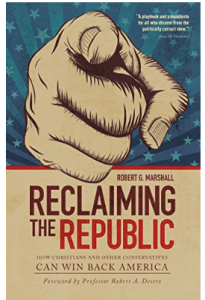 If you're a political junkie, you may remember former Virginia House of Delegates member Bob Marshall.  In 2017, his 28-year career in the state legislature was ended by  a transgender Democrat backed by $1.2 million in out-of-state money and an army of out-of-state left-wing activists.
Marshall had been in a  safe GOP seat.  His $300,000 campaign treasury was typically enough to get him into the victory circle on election night.  Not THIS time, though.
The leftist slander machine came after Marshall full-force.  In his book, he recalls seeing 20 activists from the Human Rights Campaign and SIX Planned Parenthood activists on one day in one precinct of his district campaigning for his opponent.
He was a diehard conservative who had dared to poke the leftist hordes.  They were going to swamp him with a  tidal wave and make him pay.
Marshall is a renowned social conservative who also happens to be an alum of North Carolina's Belmont Abbey College.  In addition to his time in the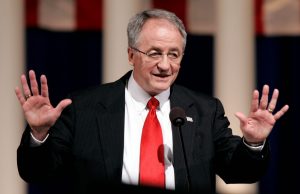 Virginia legislature, he spent years as an advisor to conservative warrior and former US Rep. Bob Dornan (R-CA).  Yes, believe it or  not, California used to actually send conservatives to Washington.