Wednesday, December 6th, 2017
Why Did Flynn Lie and Why Did Mueller Charge Him with Lying?
by Alan M. Dershowitz        Alan M. Dershowitz is the Felix Frankfurter Professor of Law, Emeritus, at Harvard Law School and author of "Trumped Up: How Criminalizing Politics is Dangerous to Democracy."

December 5, 2017 at 3:00 am
www.gatestoneinstitute.org/11488/why-did-flynn-lie-and-why-did-mueller-charge-him
The charge to which retired Lt. Gen. Michael Flynn has pleaded guilty may tell us a great deal about the Robert Mueller investigation.
The first question is, why did Flynn lie? People who lie to the FBI generally do so because, if they told the truth, they would be admitting to a crime. But the two conversations that Flynn falsely denied having were not criminal. He may have believed they were criminal but, if he did, he was wrong.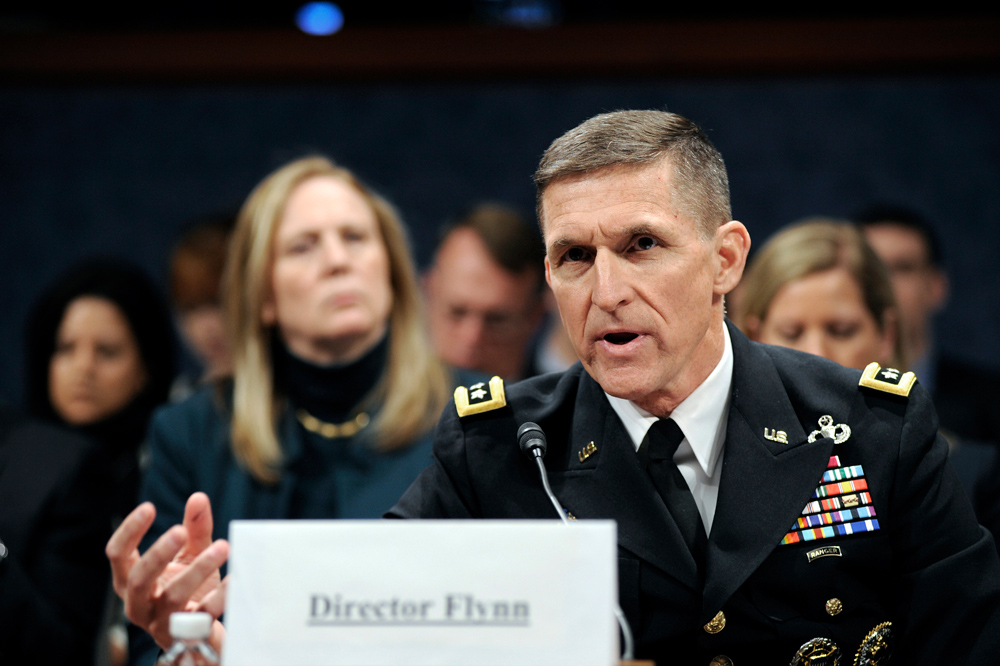 Lt. Gen. Michael Flynn. (Image source: Defense Intelligence Agency/Staff Sgt. Jonathan Lovelady)
Consider his request to Sergey Kislyak, the Russian ambassador to the U.S., to delay or oppose a United Nations Security Council vote on an anti-Israel resolution that the outgoing Obama administration refused to veto. Not only was that request not criminal, it was the right thing to do. President Obama's unilateral decision to change decades-long American policy by not vetoing a perniciously one-sided anti-Israel resolution was opposed by Congress and by most Americans. It was not good for America, for Israel or for peace. It was done out of Obama's personal pique against Israeli Prime Minister Benjamin Netanyahu rather than on principle.